Plumber Cranbourne
Plumber Cranbourne has all the right plumbing parts, training and knowledge so that we can fix any plumbing job quickly. Couple that with upfront pricing and friendly service, and you know you are in safe hands.
Contact us for "Plumber Cranbourne".
Cranbourne Plumbing Services
Professional Plumber Cranbourne, VIC Available Now
We provide the best plumbing solutions for our esteemed clients while utilizing the best equipment and techniques. The primary point of our professionalism always remains in delivering satisfactory results in the limited time possible.  Therefore, you can confidently depend upon our Plumber without any hiccup. You essentially need to know clients' recommendations always remain our top priority. For the same reason, we listen to every point of conversation with an attentive mind and do the needful in the best possible manner.
"Plumber Cranbourne" services always prove the first choice for perfectionists because we never deny any request. Additionally, we make sure that any inconvenience is not caused to them due to our services. JM Plumbing operates in Cranbourne with a full range of expertise in residential and commercial Plumbing.
Cranbourne Plumbers: JM Plumber Cranbourne is available 24 hours, seven days a week
Confidently hire our Plumber in Cranbourne
Tap Repair & Replacement
We can repair your leaking taps or replace a new tap. We are experts in repairing and installing all types of taps.
Water Pumps Repair
JM Plumber pump repair and installation specialist will make sure that the pumps are protected and prevented.
Pipe Repair And Installation
Professional experts from JM Plumbers can repair your leaking pipes or install a new one. 
Gas Hot Water Systems
We provide you best Plumbers in Cranbourne with the best and quality gas hot water systems.  We also fix the gas hot water system.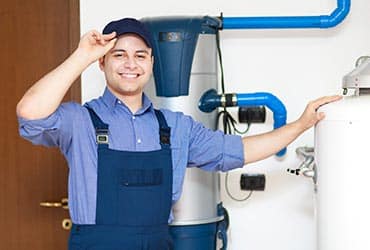 Heating Repairs
Having a problem with your heater is very dangerous, which may cause a severe issue for you and your family.
Thermostats
we ensure the installation of the thermostats, so you will not have temperature and overheating problems.
Central Heating Systems
Hydronic Gas Central heating system is the best and easy way for you to stay warm at all times with 24 hours.
Why Choose JM Plumbing Cranbourne?
Unlike other Plumbers, we always hope to keep clients' pockets safe against extra expenses. Due to this policy, we provide the most reasonable options to choose from. Talk to us once to confirm the details.
Early Results
Plumber Cranbourne experts finish the process under a given timeline.
No Inconvenience
We try our best efforts to keep all kinds of inconveniences aside.
Impeccable Services
Ensure proper delivery of perfect and satisfactory results.
Suitable for all
Serve everybody with uniform standards.
Testimonials
See what our customers say about us!
Very pleased with JM Plumber Cranbourne and our technician, Jawid. Very thorough, explained everything well and went over and beyond to make sure plumbers did everything correctly. I will recommend JM Plumbers to others.
NITESH PAMBHAR
JM Plumber Cranbourne has done two big jobs for me — a new sewer line and a new water heater. Today, Jawid replaced our 20-yr old water heater. They were prompt, clear, and friendly. Plumbers did the work as quickly as possible. I highly recommend it.
SIBI
I appreciated the thorough service provided by JM Plumbers and his colleague. The was a home that had flipped, and they "fine-tuned" the Plumbing. Now I have a personal plumber!
PRASAD MALLESH
Excellent service and high-quality work. Joel was professional and highly knowledgeable. I couldn't have asked for better service or outcome.
Mary Lo
Frequently Asked Questions
How can Plumber check the leakage?
Checking leakage is a straightforward task for the Plumber. Take the water meter and record the water level. Make sure no one uses water for a few hours, then go back to recheck the water meter. If the water meter level has changed, you probably have a leakage, and then call JM Plumber to resolve your water leakage.
What are the most common causes of pipe corrosion and Breakage?
Many factors can cause pipe corrosion
Low pH
Oxygen in Water
Water Temperature
Water Velocity is Too High
Chemical Drain Cleaners
Water Pressure in the pipe
How can Plumber Cranbourne help you?
Our plumbers have expert hands in Blocked Drains, Hot Water, Dripping Taps, Gas Leaks, Burst Pipes, Leak Detection. We have 20 years of experience in Plumbing so that you can trust our Plumber Cranbourne.
How much does the average Plumber Cranbourne charge per hour?
The Average cost of Plumber Cranbourne is 50$, and the rest will depend on the type of work.