Are you looking for Drain Cleaning?
Do you need immediate blocked drains solution? Clearing a blocked drain, sink or toilet is always a headache. Our team of professional plumbers with hi-tech tools will clear any blocked sewers and drains in a flash. We offer an affordable fixed price. Our Services also include strom water pits and drains.

Drains are usually caused because of flushing hard items such as papers and pins, grease formation due to irregular cleaning, leaving the hair balls inside the sink or water outlet after bath. Do not worry if you have a drain block in your home or office.
JM Plumbers are professional experts in drain cleaning. We clean and repair your drains. If the water sits on the sink or stays in the water outlet or when you when feel a bad smell from your sink or water outlet you have the signs of a drain blockage. Contact JM Plumbers immediately to get rid of your drain blockage.
Do you need instant Drain Cleaning solution?
A blocked drain can be a health hazard. It is very crucial to fix this problem right away by using drain cleaning. It not only clear the drain but also very useful for the long term.
There are specific points that can determine that you have a blocked drain like foul smells, overflow gully grates, water appliance that won't empty and debris around gully traps. So don't wait and watch, call JM Plumbing services immediately, we will fix your problem instantly.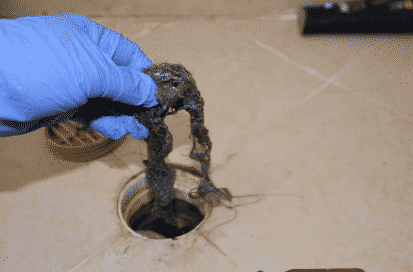 Services Offered by us:
---
Our plumber uses technology-driven equipment and cleans your drain, the services we offered are:
Why are JM Plumbers services best in Cranbourne Australia?
Our expert plumbers in Cranbourne are fully accredited, insured and reliable. They are committed to providing 24*7 plumbing services in this area. Our customers very well appreciate our best in class services. If you are also facing the issue of tap leakage and repairment, contact us.
Why use JM Plumbing and Heating Services?
Not only we offer reliable services, but our services will not cost you much. We can solve all the drain issues quickly. Some quick facts to know before choosing us:
24*7 Emergency Helpline: Our 24*7 emergency helpline will cater to every need related to plumbing. We always thrive to serve our customer better.
Competitive Rates: We offer free quotes which are accurate and have very competitive rates, and our services are very cost-effective for each individual.
Domestic and Commercial Drain cleaning: We have an expert team which is very professional and can work on both domestic and commercial drain cleaning.
Professional Team: Our team comprises of professional, efficient and friendly people. You will not get a second thought while selecting us.
On schedule work: We schedule our work for one day itself and complete our work on schedule, keeping in mind customer needs.
Use the latest technology: Our plumbers use the latest methods and equipment for plumbing work which are on par with the plumbing industry.
Polished work: We can assure error-free work that is clean as we don't leave any mess behind, which is a usual complaint of the customers.
For drain blockage problem and any other plumbing issue, you can contact JM Plumbers immediately.